Surf & Adventure Camp
Follow the steps below in order to book a camp!
Click on each step for more details!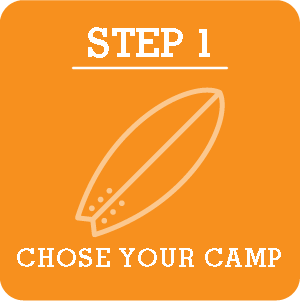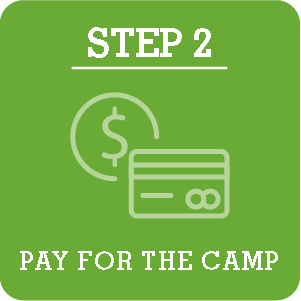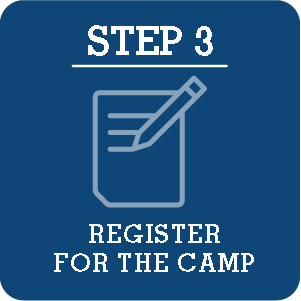 You have below the list with our surf & adventure camps! In order to add camps and merchendise to your shopping cart, click 'Details', then select the Group and the Week that your child will be coming to camp and then click 'Buy Now'!
Once you have finished adding products to your shopping cart click on the green cart button on the top menu and review your order. Once you are ready to pay click on 'Proceed to Checkout' and fill in the necessary information! To finalize your payment click on 'Proceed to PayPal'!
This step is essential for finalizing your camp booking process! Click here to fill in the Surf & Adventure Camp Registration Form.
Make sure you use the booking number given on your payment conformation (Example: SC-7998 - Booking Number: 7998)
Make sure to give us all the necessary health and dietary information
If you have purchased camps for more than 1 child you have to fill in the form for each child separately
Use the same email for Booking your camp and registering your child, so that we can track your any merchandise you have also purchased
No products or programmes were found in this category! Please return at the beginning of the season!