We aren't a huge company. We are all simply quite passionate, very hard working and maybe a bit unable to leave the "office"??? at the end of the day (you wouldn't either; you've seen the place!). This is the core team that makes it all happen: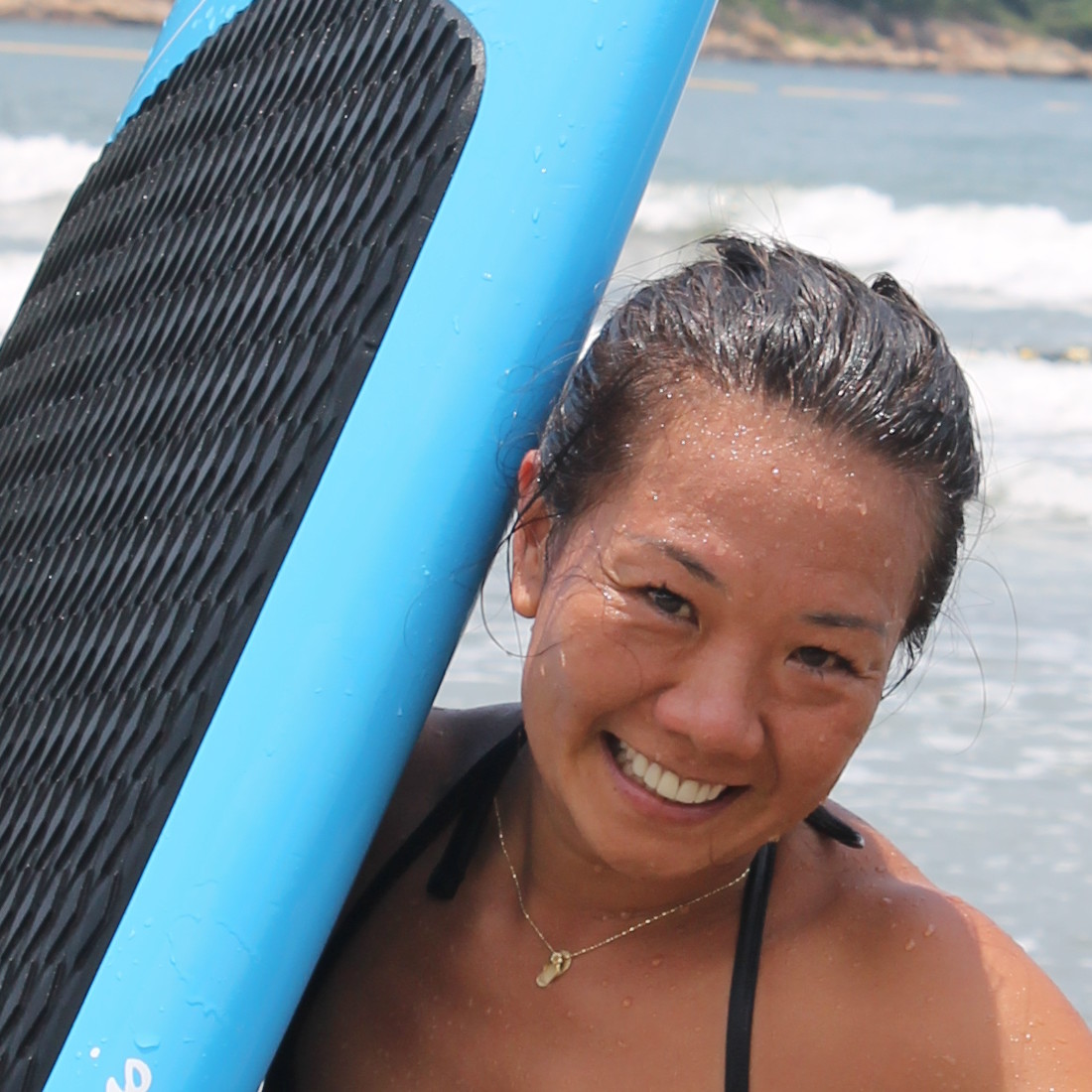 Adrienne Ng
Founder and Managing Director
Adrienne's passion, energy and creativity are boundless. A lifelong keen outdoors person, Adrienne has been a professional inline skater and she has worked extensively in the social services with refugees in large scale camps. Adrienne taught Hong Kong's English School Foundation (ESF) schools as a Phys Ed teacher. In 1996 Adrienne became a pioneer in Hong Kong, launching Treasure Island, the first private outdoor centre on Lantau–-realising her dream of providing opportunities for children to have fun and learn in the outdoors. Adrienne holds a Bachelor in Leisure and Sport Management, (UBC, Canada). This one-person operation has evolved into Treasure Island Group, serving children, youth and adults. Adrienne's passion for fun and bringing the classroom or office outdoors, continues.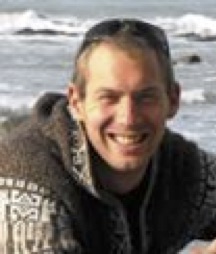 Grant Whitehead
Programme Manager
Grant is one of the most enthusiastic trainers we have ever met. Grant's zest and passion for life is infectious. Grant has been involved in adventure education, safety training and development since 2000. His outdoor passions are Caving, Sea kayaking and Hiking. Grant has explored underground cave systems in remote parts of China and was part of the team which discovered New Zealand's deepest cave system. Prior to his time as Programme Manager at Treasure Island, Grant was Programme Director at a busy outdoor education centre on the Banks Peninsula, New Zealand. In the last 3 years Grant has been working as a Safety Training Officer for Full On Australia, supervising technical Abseiling and other various outdoor activities with a focus on Personal Development. Grant has also been a full time trainer delivering a variation of outdoor pursuits for young adults are entering university or professional career in the outdoors. Grant holds Pre-Hospital Emergency Care (NZ), NZOIA Rock 1, Sea Kayak Instructor and has extensive knowledge in Safety management. Grant continues to be a Leader, Facilitator & Trainer.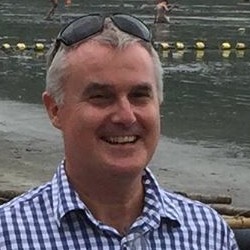 Michael Baird
Business Manager
Michael brings his background with one of Hong Kong's most recognisable fitness brands and experience with high-level clients to TIG as the primary contact for Corporate Adventures.
Monica Guzkowska
Manager
Born into a family of passionate scoutmasters, Monica's involvement in the outdoors and youth programmes began at an early age. Starting with Polish Girl Guides and Royal Canadian Air Cadets, where she was a participant and eventually a leader, Monica has instructed at the Toronto School Board's outdoor education centres, written and delivered curriculum for a cross-cultural Aboriginal-Western summer camp in remote Canadian communities and prior to coming to Hong Kong, was Programme Manager (Canada) for Roots & Shoots, the Jane Goodall Institute's global network of youth. A former lifeguard and ski patroller, Monica holds a Master of Environmental Studies (Environmental Education), Pre-Hospital Emergency Care, Bronze Cross, PADI Open Water Diver and NOLS Risk Management Training.
Darryl Draycott
Assistant Manager
Darryl has over 10 years guiding experience in Canada, Wilderness Frist Aid, Pre-Hospital Emergency Care (NZ), Swiftwater Rescue Technician Level 3, Bronze Med, PADI Open Water Diver, Canoeing Instructor Level 1, CASI Snowboard Instructor Level 1, CSIA Skiing Instructor Level 1, Mountain biking Trail Operations licence, ISA Instructor 1 (International Surfing Association) Surf and Stand up Paddle Boarding. Have worked with many types of programmes and clients, Darryl is a primary contact for Surf & Adventure Camp and coordinates the smooth running of our school camp programmes.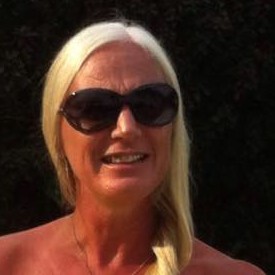 Viki Brymer
Office Manager
Viki is a mother, outrigger canoe paddler and animal lover.
Agnes Chan
Programme Admin & Logistics
After working 18 years in indoor commercial buildings, Agnes decide to step into the outdoor environment and contribute her customer service experience to TIG. Agnes' free time is filled with Thai boxing, paddling–whether dragon boat or outrigger canoes–and as much sunshine and beach as possible. Agnes coordinates the administrative details that are the backbone of of every booking at TIG.